Top Painting Mistakes to Avoid
Top Five Painting Mistakes You Should Avoid
Mistake #1 – Hiring an uninsured contractor
If an accident occurs, are you responsible? Brad Stoner Painting has full General Liability to $1,000,000, Commercial Auto, and Worker's Compensation insurance – we've got you covered!
Mistake #2 – Hiring unknown or unidentified painters
Do you want non-uniform, anonymous "workmen" wandering around your home? All of Brad Stoner Painting's crewmembers arrive in uniform driving official company vans for easy identification – enhancing building and tenant security.
Mistake #3 – Using the wrong paint
Brad Stoner uses low-odor paints for interior projects, ensuring that you can enjoy your newly painted home WITHOUT smelly paint fumes.
Mistake #4 – Lack of communication
Have you ever had a paint crew show up at a building unannounced? Brad Stoner Painting works to communicate all aspects of a job beforehand. This proper planning saves time and aggravation, helping to resolve building access and parking issues.
Mistake #5 – Using a "one-man" painting company
Did your "bargain basement" painting contractor send too few workers? Did his helper not show up, leaving you in the dark and your home in shambles? Brad Stoner Painting has a permanent staff of 40 painters ready to complete your project – FAST! Our assigned crew will work straight through to completion, respecting your time and your convenience.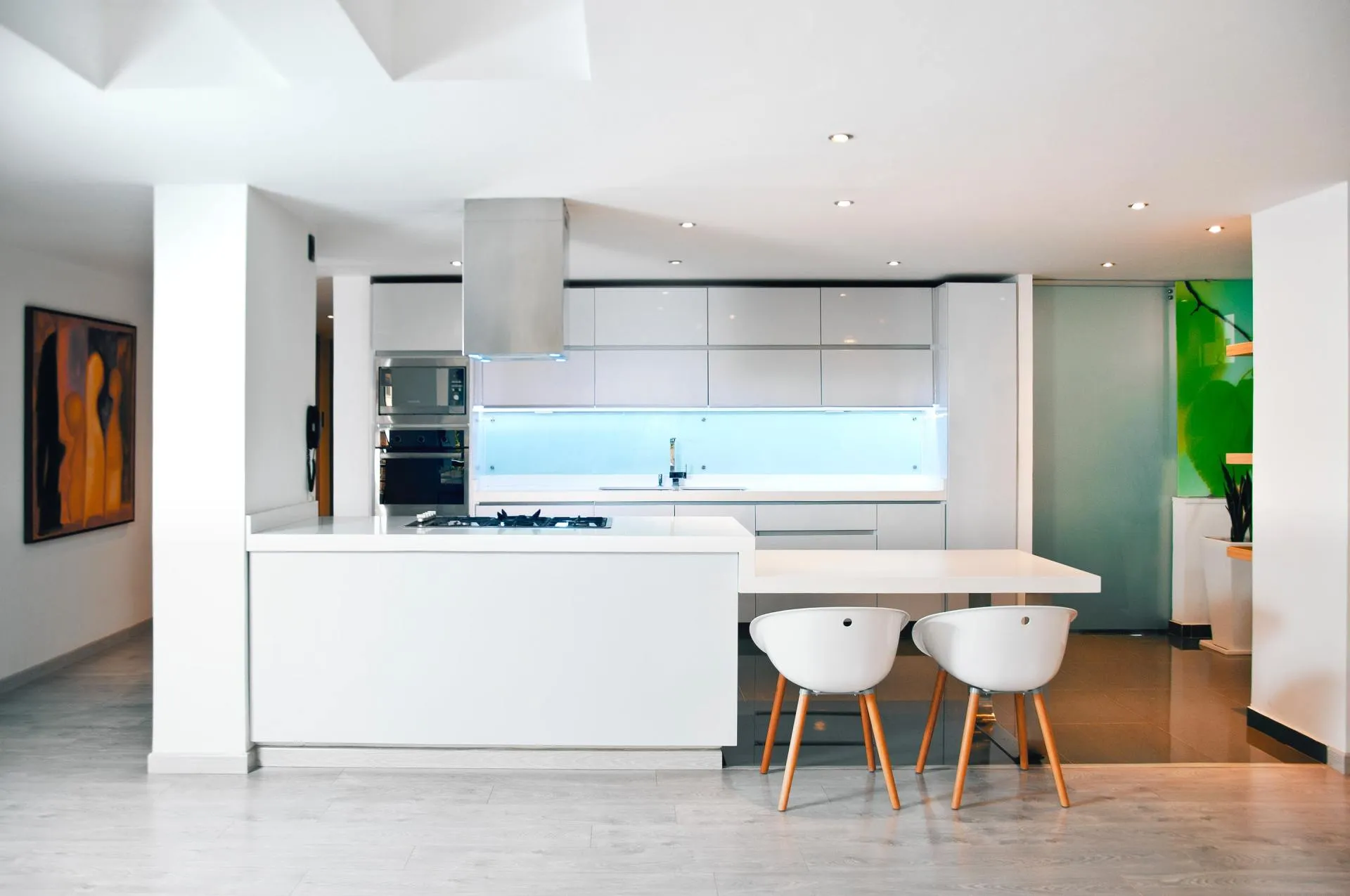 More Painting Mistakes You Don't Want to Make
Mistake #6 – Using an inexperienced painting company
Have you ever been disappointed by an unprofessional or inadequate painting job with messy splatters or poor attention to detail? An inferior painting job can make your home appear unattractive and unappealing. Don't take chances with your valuable property assets!
Mistake #7 – Are they a safety conscious company?
Have you ever seen painters working in an unsafe manner? At Brad Stoner Painting we are committed to weekly training on how to keep our workers safe.
Mistake #8 – Have you had your new paint peel too soon?
Have you ever wondered why the paint would be peeling so soon? At Brad Stoner Painting we keep up with the latest in product knowledge. Using the wrong product or application can be costly.
Mistake #9 – Will they clean up after themselves?
Have you ever been disappointed by the mess someone made or the trash that was left on site? At Brad Stoner Painting we are always training our painters to clean up after themselves. We properly dispose of hazardous waste.
Mistake #10 – Using an unlicensed company
Have you ever been disappointed by the job someone did and wanted to go after them? Using a licensed contractor insures that you have someone who will step in and help if anything goes wrong. Make sure that the contractor is licensed for the type of work you are asking for. We are licensed with the State of California Contractors License Board.
The Last Five Painting Mistakes to Avoid
Mistake #11 – Using an inexperienced painting company with no references or track record
Did you ever fail to check out a contractor's references before the work began, and then find out that he had just gotten into the trade? At Brad Stoner Painting we have a long list of satisfied customers.
Mistake #12 – Using a painting company that's here today and gone tomorrow
Why can't I get in touch with that last painter? Did he leave town? We have been in the painting business for 36 years. We honor our warranties and endeavor to build long-term relationships with all of our customers.
Mistake #13 – Better Business Bureau
We are members in good standing with the San Diego Better Business Bureau. It helps to have a third party to verify a company's good standing and to help with any disputes.
Mistake #14 – Not using written contracts
Have you ever experienced the "he said, she said" dispute when getting work done? At Brad Stoner Painting we use written contracts. Having it in writing solves most problems before they happen. Be sure that you understand the contract terms before signing.
Mistake #15 – Making final payments before job completion
Have you ever paid before the job was completed and the contractor skipped out? How frustrating! We only ask for final payment after the job is totally finished.
Brad Stoner Painting is YOUR local neighborhood painter!
3. We'll prepare an estimate